12th Yakshagana Kala Prashasti 2016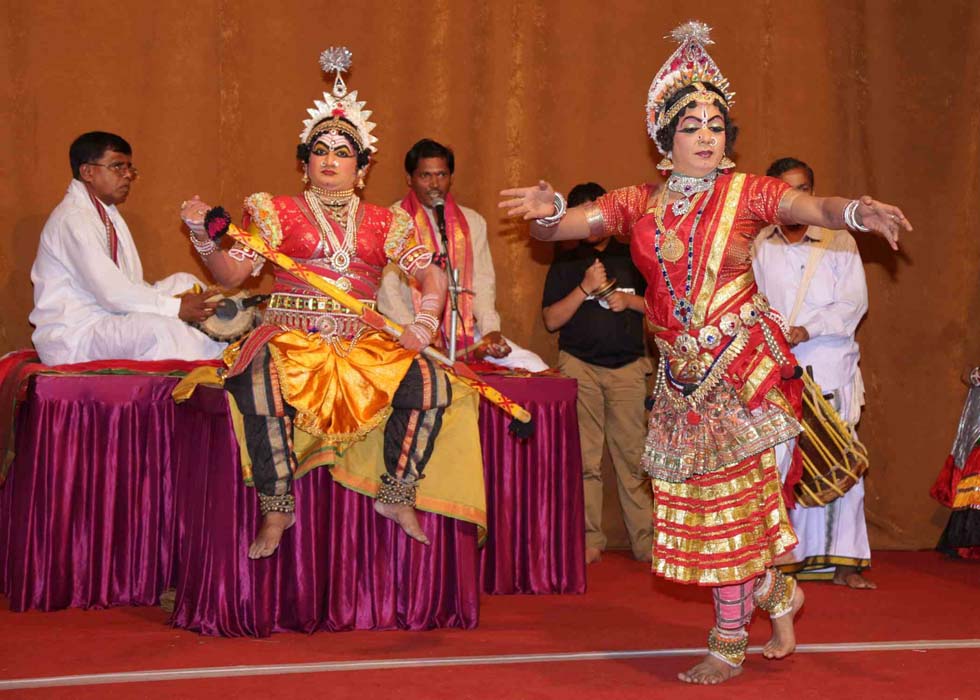 12th Yakshagan Kala Prashati Award function was held at Billawa Bhavan on 3-Sep-2016. Dignitaries on the stage were-Shri.Jaya C.Suvarna – Chairman, The Bharat Co.op,Bank, Shri.Nithyanand D.Kotian -President ,The Billawar Association Mumbai. Shri.H.B.L.Rao, Shri.Shreni Shyam Bhat, Shri.Surendra Kumar Hegde, Shri.Dharmapal G.Anchan,Secretary, Shri. C.T.Salian – Director,The Bharat Bank, Shri.Bhaskar V Bangera, Dr.Dhananjay Kumar, Shri.Shankar D.Poojari,Vice-Presidents of The Billawar Association (Mumbai) Shri.Mahesh Karkala, Hon.Treasurer,Smt.Shakuntala K.Kotian,Chairperson,Mahila Vibhag,Shri.Dayanand R.Poojari and Shri.Ashok Shashihittlu ,Chairman and Secretary and Cultural Sub-Committee respectively.
Yakshagan Kala Prashasti award was instituted by Shri Jaya C Suvarna in memory of his mother Late Smt Achhu C Suvarna. This year the award was won by Shri Vasudev Shetty Marnad a very popular stage artist from Mumbai. Shri H.B.L. Rao  – Award Selection Committee Head, veteran in the field of Yakshagana and a senior writer spoke about the significance and importance of the award. Shri.Shreni Shyam Bhat – famous Yakshagana dialogue writer and artist spoke about the yeomen service rendered by Shri.Jaya C.Suvarna towards Yakshagana by instituting the award. Shri Surendra Kumar Hegde presented the award.