Merit Awards Function 2021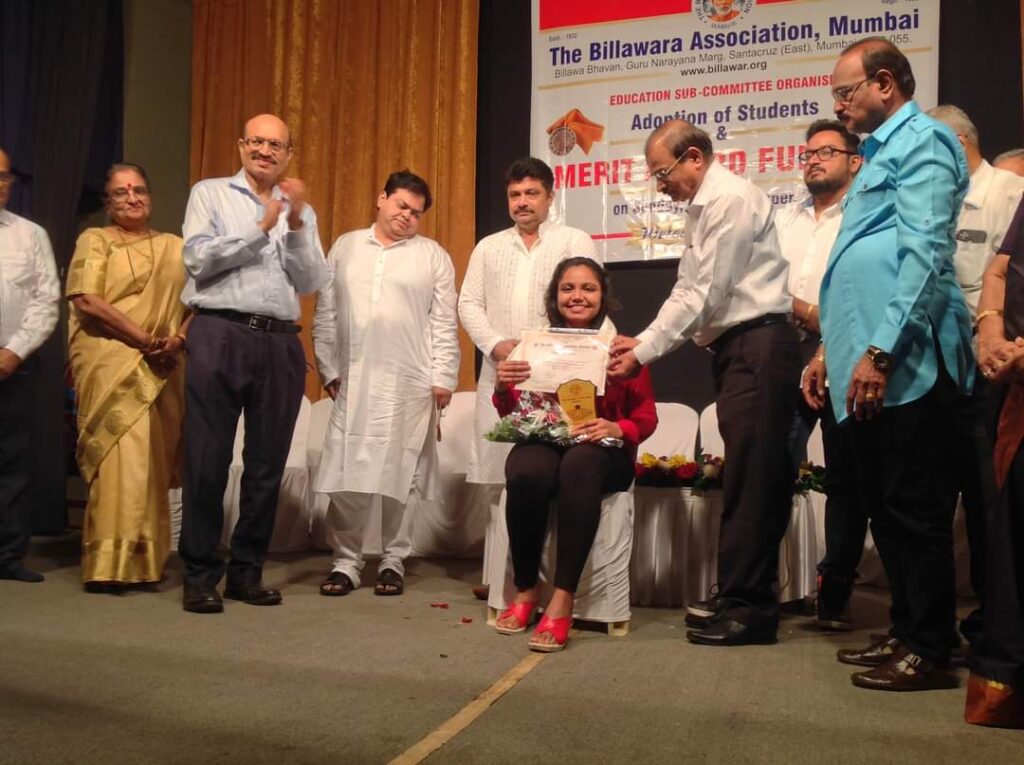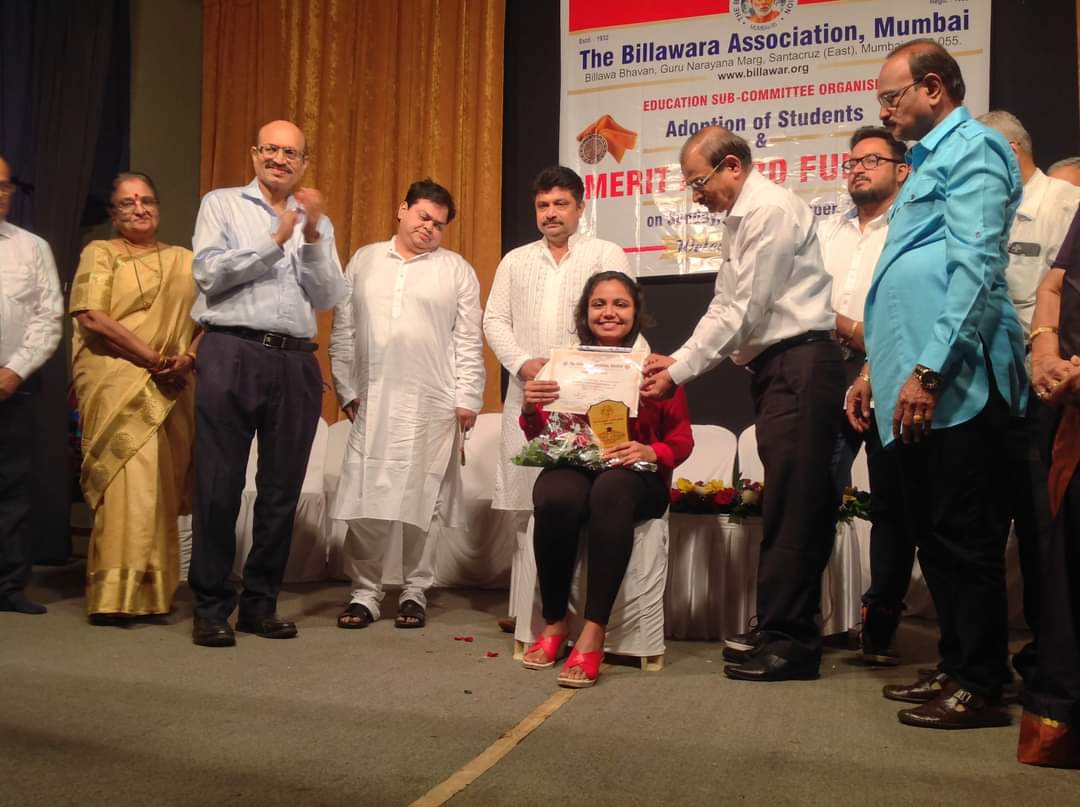 On 19th December 2022, the program on Adoption of Students and Merit Award Function 2021 started off to a grand beginning with the lighting of the lamp by President Shri. Harish G Amin, Chief Guest Shri. Devdas Suvarna (CMD, Bainite Machines Pvt.Ltd., Vice-Chairman-Billawa Chambers of Commerce and Industry), Shri. L.V.Amin (Director, Bharat Co-operative Bank(Mumbai) Ltd. & President – Shreekrishna Parisara Premi Samithi & Ex.President-The Billawar Association Mumbai), Shri. Rajesh Kotian (Gen. Secretary Mumbai Regional Congress Committee), Shri Ranjit Rajashekhar Kotian -(Admn. Secretary Janata Education Society & Conductor, Purshottam High School, Bandra), Shri Bhaskar M. Salian (Advocate High Court and Director of Bharat Bank).
Also present were Vice President Shri. Shankar D Pooajri, Smt.Jayanthi V Ullal, Shri Dharmapal G Anchan, Shri. Suresh Kumar. Hon-Treasurer Shri.Rajesh J Bangera, Hon. Gen.Secretary Shri Harish G. Salian, Chairperson Mahila Vibhag Smt.Shakuntala K.Kotian and Education Sub-Committee Chairman Shri Vishwanath Tonse.

Meritorious students were presented with mementos, certificates, and cash prizes. The Association also adopted 110 students this year.
Shri. Devdas Suvarna lauded the efforts of the Association in furthering the cause of education and providing continued assistance to the students. He said, students should choose the administrative field in their careers. Parents should take better care of their children and try to keep their children away from mobile addiction. He assured generous donations towards the noble cause of the Association. Shri L.V.Amin reminded the gathering about the difficulties faced during the yesteryears in providing assistance to students and how Late Shri Jaya C. Suvarna's vision had helped in uniting the community.
Shri Rajesh Kotian spoke about his successful experience in running the educational institute of repute in Bandra and quoted that is proud to be a Billawa. He urged the students to choose better career options other than engineering. He highlighted the importance of pursuing a career in the field of Sports and assured his assistance in running the schools managed by Billawar Association.
Shri. Ranjeet Rajshekhar Kotian said he was proud to receive the Merit Award when he was a student and today it's a proud moment to be a Guest of Honour on the same dais. He said money is not a permanent asset whereas education acquired will remain throughout one's life.
President Shri.Harish G Amin in his presidential speech mentioned that students should not be deprived of education due to a shortage of funds and the Association will do its best to keep up this mission. He asked the students to consider the assistance provided by the Association as "Guru Prasad" and that they should focus on achieving their targets. He stressed upon the importance of children's obeyance to elders and seeking the advice of our elders.
Shri Bhasker Salian said that it's the responsibility of each adopted student to pay back to society once they settle in their life. That is when the real goal of helping the needy will be achieved.
Hon. Gen. Secretary Harish G Salian made a keynote address and compered the program.