Gurunarayana Night School – 100% SSC Results
Gurunarayana Night School governed by Billawar Association, Mumbai, has achieved 100% results in SSC exams held in the month of March-2017. All 19 students appearing for the exam have passed with flying colours.
Kum.Preeti S Moolya who has scored 91.80%, has secured the first position among Kannada medium night schools. Shreedevi Laxman and Priyanka Suresh have scored 83.60% and 80% respectively securing the second and third position in the school.
Shri. Jaya C Suvarna and Shri. Nithyanand D Kotian felicitated the successful students along with the teaching staff of the school, on 15/06/2017 at Billawa Bhawan.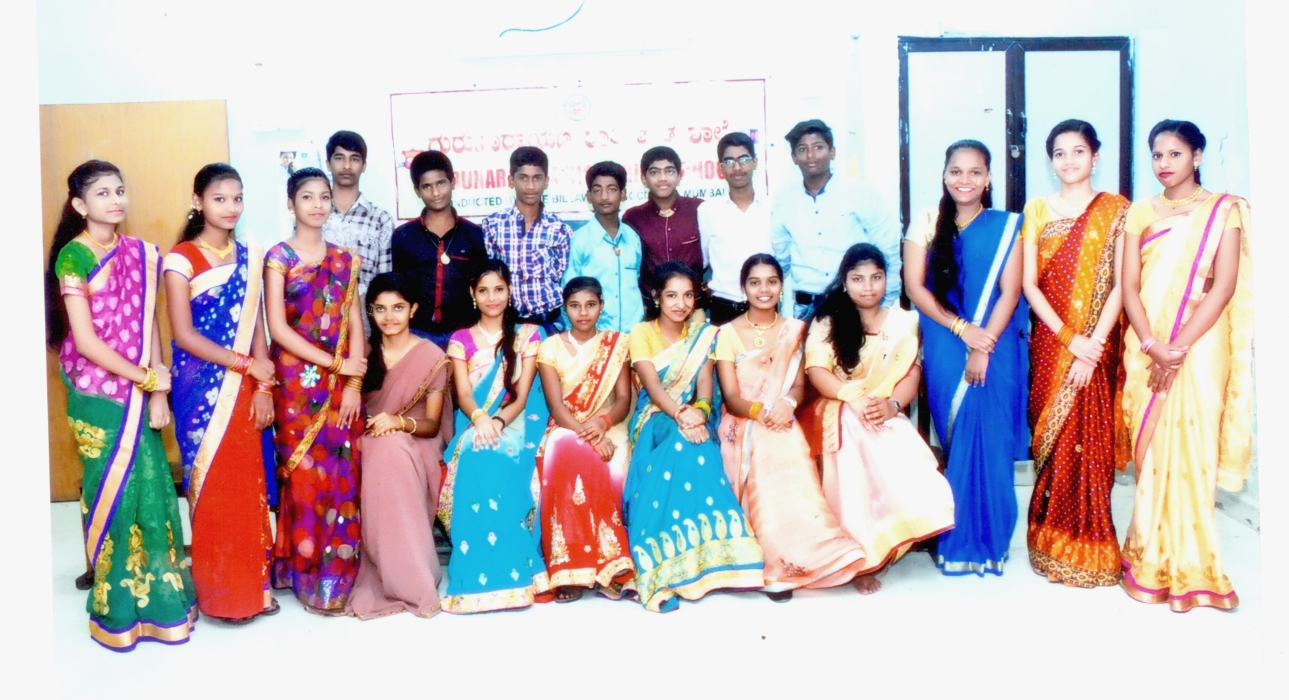 From left to right (sitting):
Ikhabanu Shaikh, Shahin Nadaf, Pooja Shinge, Darshna Thappe, Shreedevi Laxman and Ambika Birajdar.
From left to right (standing):
Ankita Gauda, Lakshmi Poojary, Priyanka Suresh, Manoj Gauda, Nikhil Kudagunji, Shamit Kotian, Savidan Thappe, Vishal Swamy, Shreyas Acharya, Jatin Gauda, Keerthi Gauda, Preeti Moolya and Sujata Pawar.