Koti Chennaya Sports Meet 2019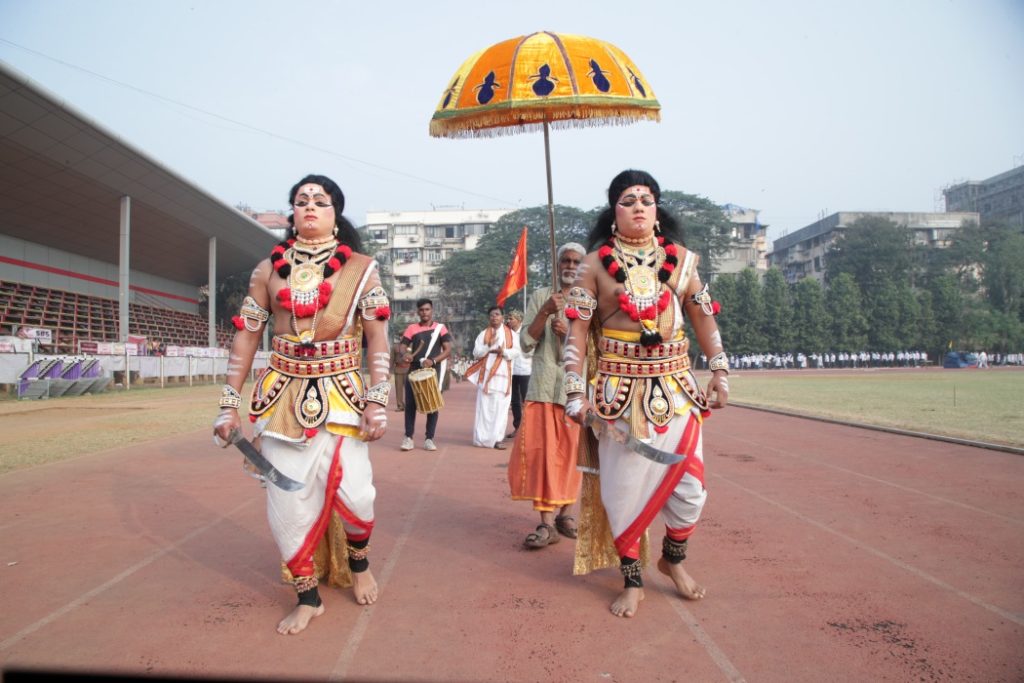 Koti Chennaya Sports Meet – 2019 organized by The Billawar Association, Mumbai got off to a colorful start at University Sports Ground, Marine Lines Mumbai on 25th Dec 2019 at 8.30 am. The Programme was presided over by the President Shri Chandrashekar S Poojary and guests were presented with souvenirs by Harishchandra K Poojary, Shri. Sharat Poojary Bramhavar, Anjali M Kotian, Sushant Poojary, Pawan Amin, Sai Nishant Salian. All 22 local offices participated in the event.
Hon. Gen. Secretary Dhananjay S Kotian, Vice President Shankar D Poojary, Harish G Amin, Dayanand R Poojary, Srinivas R Karkera, Chairperson Ladies Wing Smt. Jayanthi V Ullal, Youth Wing Chairman Shri. Nagesh Kotian, Co-ordinator Sadashiv A Karkera, Hon. Gen. Treasurer Rajesh J Bangera actively present on occasion and presented the medal to sports event winners.
Shri Dr. Dayanand Kumar & team were the expert judges for various events. Anita Poojary, G Rikitha Jeetesh Amin, Shwetha Suvarna co–ordinated with Dr. Dayanand Kumar in conducting sports events.
Guest on the Opening Ceremony were Shri. Vedprakash Shriyan (M.D. Divya Shipping & Clearing Services Pvt. Ltd.) Shri.Bhaskar M Salian (Director-Bharat Co-op Bank (Mumbai) Ltd), Shri. L.V. Amin (Ex–President The Billawar Association Mumbai & Director Bharat Co – Operative Bank Mumbai Ltd.), Shri. N. T. Poojary (Chairman-Billawa Chamber of Commerce & Industry & Director-Bharat Co–operative Bank Mumbai Ltd.), Dr. Rajshekar R Kotian (President-Rastriya Billawa Maha Mandala) and Shri. Surendra A. Poojary (M.D. Saicare Logistics Ltd.).
The concluding ceremony was attended by Shri. Dayanand Y Poojary Inna (Businessman from Vasai), Shri. Ganesh Poojary (Businessman & Social Worker from Thane), Shri. Surendra A. Poojary (M.D. Saicare Logistics Ltd.), Shri Harish D. Salian, Shri. Gangadhar J. Poojary (Director- Bharat Co–operative Bank Mumbai Ltd.)
The first Trophy was won by Borivali – Dahisar local office. Vasai local office won the second prize.
Shri Dhananjay S Kotian presented the keynote address and compared the Programme. Shri Ravi Sanil read the names of winners. Shri Sadashiv Karkera presented a vote of thanks to the event.