Merit Awards and Adoption of Students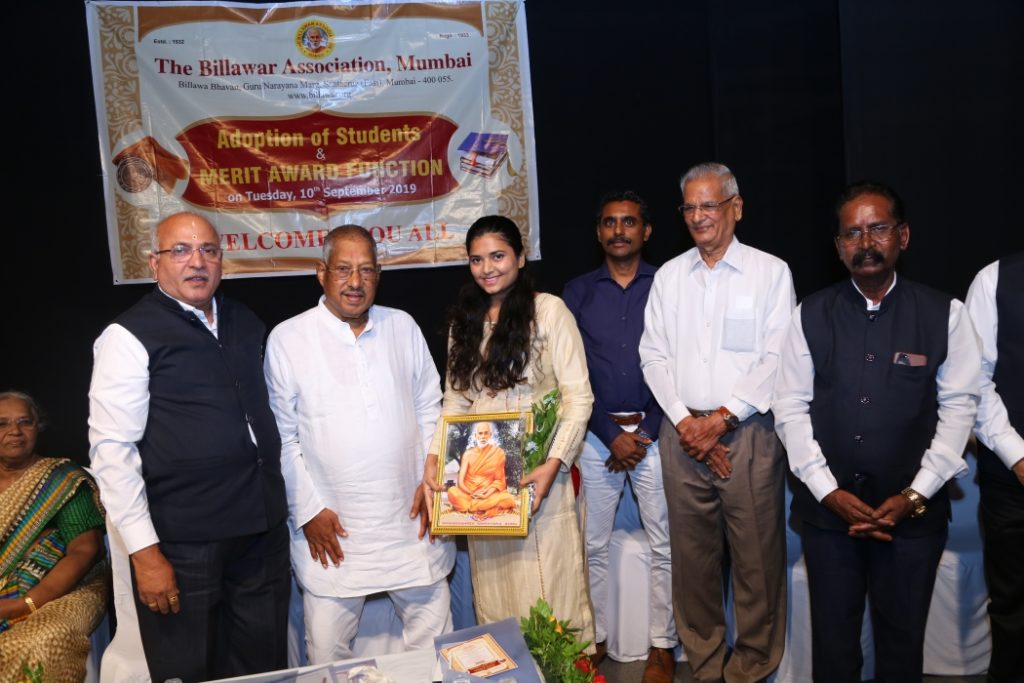 Merit Award and Adoption of the Students function was held at Billawa Bhavan on 10th Sep 2019 at the auditorium. Programme began with inauguration of the programme by lighting of the lamp by the President Shri Chandrashkar S Poojari along with our mentor Shri.Jaya C Suvarna, Chief Guest Shri.Mahendra S Karkera and Guest of Honour Shri.N M Sanil. Other dignitaries on the stage were Mrs.Chandravathi M Suvarna and Shri Bhaskar M Salian Director Bharat Bank, Vice Presidents Shri.Shankar D Poojari, Shri.Srinivas Karkera, Shri. Dayanand Poojari, Hon. General Secretary Shri.Dhananjaya S Kotian and Hon. General Treasurer Shri Rajesh J Bangera.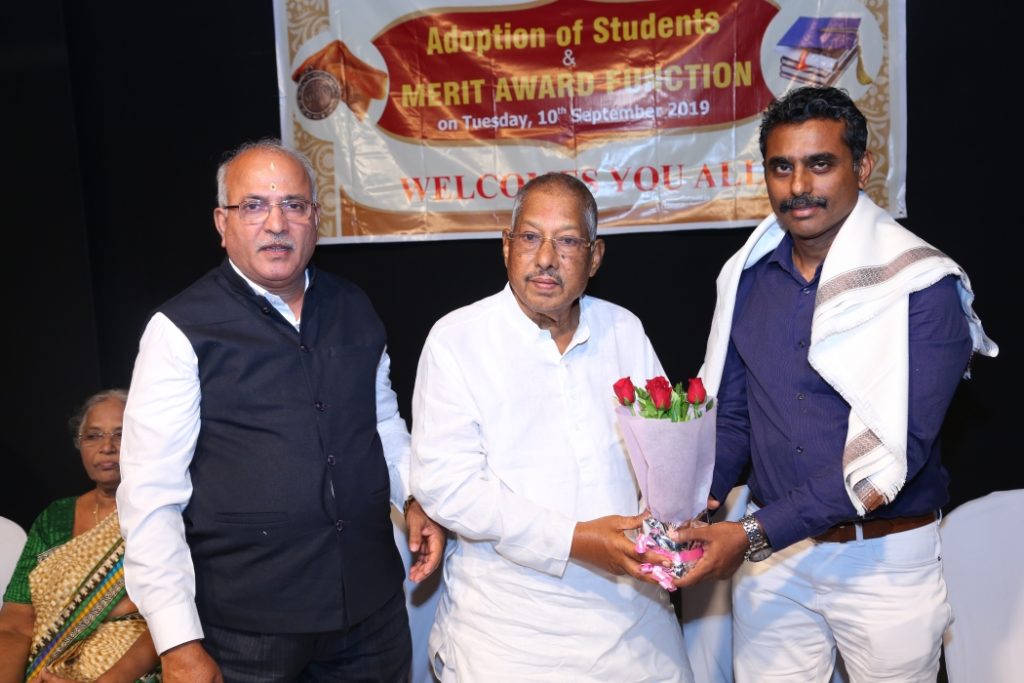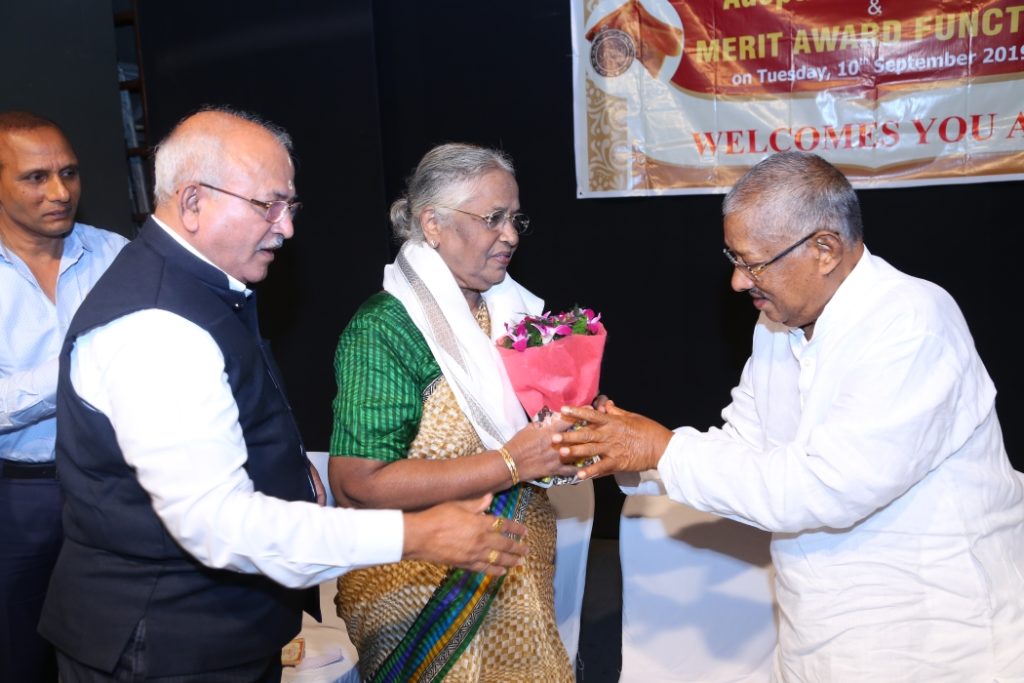 Shri.Vishwanath Tonse, Chairman-Education Sub Committee welcomed the guests, Hon.Gen. Secretary Shri Dhananjay S Kotian made key-note address and compered the programme. Shri Harish G Salian the Secretary of Education Sub Committee co-ordinated the event.
Earlier an interactive motivational session was conducted by Professor Milind Gawai of K.J Somaiya Institute of Management Studies & Research.
More 139 students were Adopted this year. Merit awards were presented to 67 students and 22 students were given financial help .
Prominent among the Merit Awardees were Dr.Prajna S.Poojari ,M.B.B.S and CA Disha Ramesh Pooajri and CA Aishwarya Jayaram Poojari.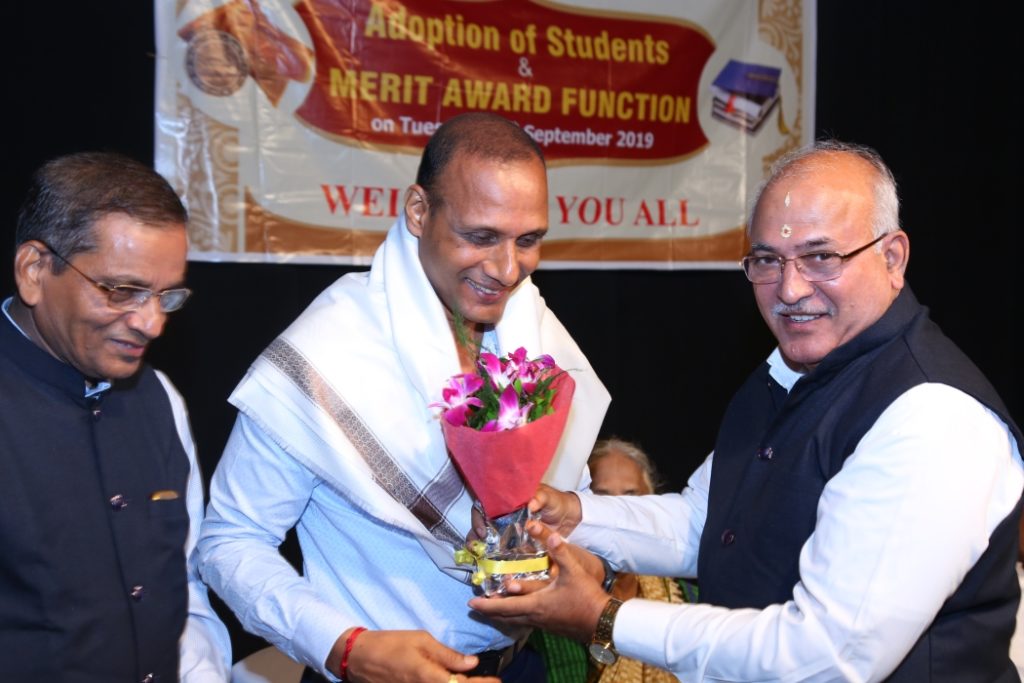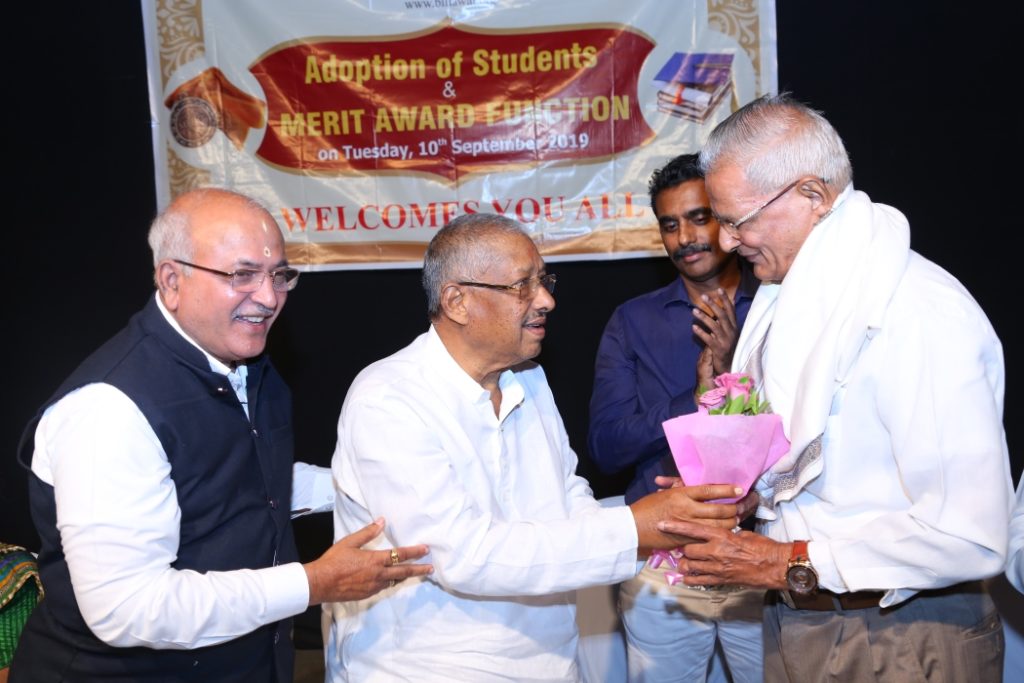 Chief Guest Shri Mahendra Karkera spoke on the occasion and appreciated the efforts of the Association.
Guest of Honour Shri. N.M Sanil in his speech reminded audience about the yester years sacrifice and hardship faced by the elders in building the Association.
Shri Bhaskar M.Salian in his speech spoke about the genesis of Adoption and Merit Award.
President Shri Chandrashekar S Poojari in his presidential address spoke about the responsibilities of Adopted students towards the association and the society.
Shri. Harish G Salian Secretary Education-Sub Committee presented vote of thanks.