Sri Narayana Guru Sahitya Prashasti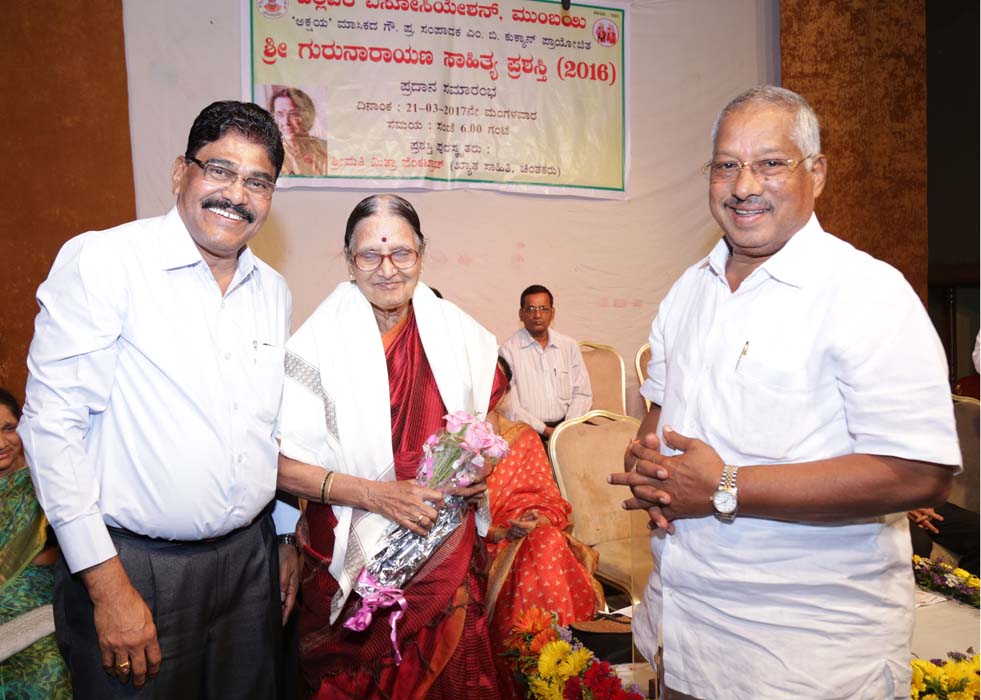 Sri Narayana Guru Sahitya Prashasti Pradhana Samaramba on 22nd March 2017

The programme began with Lighting of the lamp by Shri.Jaya C Suvarna along with President Shri Nityanand D Kotian, Chief Guest Vishwanath Karnad, Mr.Chandrashekar Palethadi, Karnataka Malla Chief Editor , Dr.Sunita Shetty, writer Mrs.Mitra Venkatraj, Dharmapal G Anchan, Smt. Shakunthala K Kotian, Shankar D Poojari, Dr. U Dhananjay Kumar, Bhaskar V Bangera, Mahesh Karkala, Harish Hejmadi and Eshwar Alevoor.
17th Sri Narayana Guru Sahitya Prashasthi 2016 was awarded to renowned Kannada writer , novelist Mrs. Mitra Venkatraj. Her husband Mr. Venkatraj joined her on the stage for receiving award. In her address Mrs.Mitra explained the inspiration she derived from Mumbai cosmopolitan lifestyle. Various Kannada Associations and women writers' forum "Srajana " have helped her in her endeavour.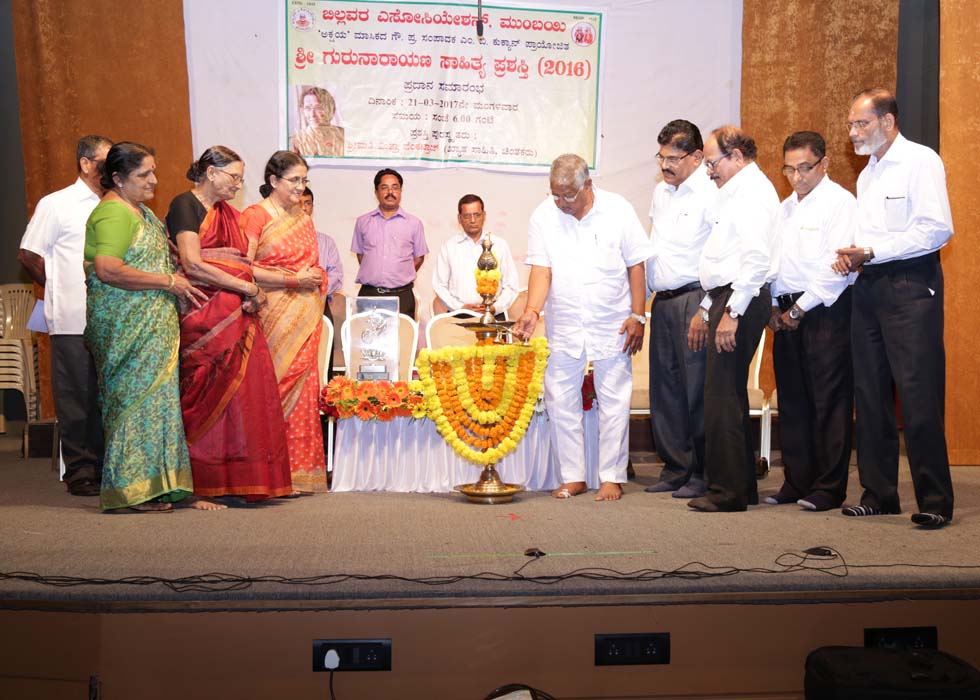 Karnataka Malla Chief editor Mr.Chandrashekar Palethadi , one of Guest of Honour, in his address expressed that The Billawar Association has done great service to literary world by honouring a woman writer.
Another Guest Dr.Sunita Shetty said Mrs. Mitra's novels are like quiet flowing river and touches every ones heart and as it flows it grows, it nourishes greenery on both the banks .
Jaya C Suvarna spoke highly about Honorary Editor of Akshaya Mr. M.B.Kukian and appreciated his 25 years of selfless service which brought the magazine to limelight.
Chief Guest Dr.Vishwanath Karnad spoke highly about Akshaya magazine and said articles in Akshaya built character and culture amongst readers .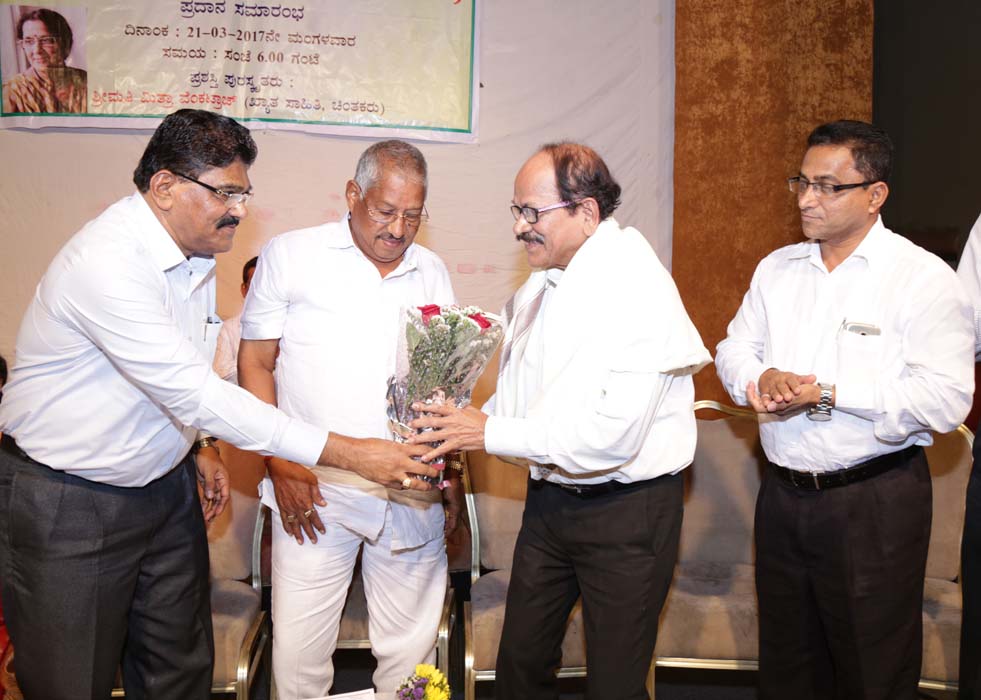 In his presidential address Mr. Nithyanad D Kotian said The Billawar Association not only helps community but also contributed immensely to build a better society by promoting schools, colleges, establishing a bank , publication of magazine, promoting culture amongst the various activities .
Hon. General Secretary, Mr. Dharmapal G Anchan, welcomed the guests . Akshaya Asst. Editor Mr.Harish Hejmadi compered the programme and read the scroll of Honour. Mr. Eshwar Alevoor introduced the guest . Jayaram Nayak rendered the vote of thanks. Programme was followed by a mythological drama "Mayakada Mani" presented by Bhiwandi Local office.