Voice of Billawa – 2018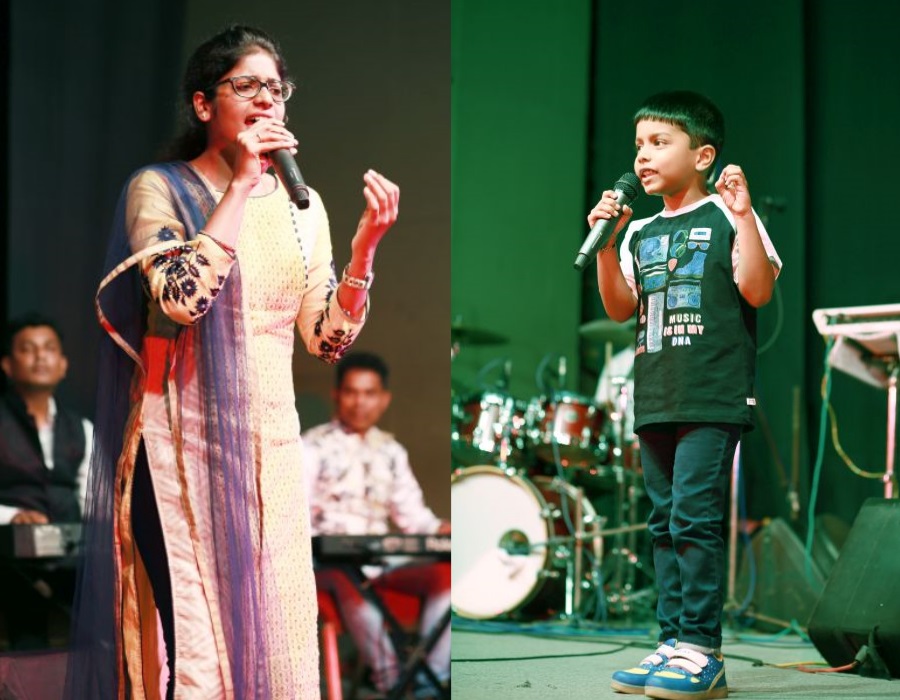 "Voice of Billawa-2018"  – a unique Singing Competition, organised by the Youth Wing  of Billawar Association, Mumbai got off  to a colorful start at Billawar Association's Narayana Guru Auditorium on 1st July, 2018. The programme began with lighting of the lamp by Shri.N.D.Kotian- President , Manoj C. Poojari -President Gujarat Billawara Sangha, Rajkumar Karnad- President Ramarajya Kshtriya Seva Sangha, N.T.Pooajri – President BCCI, Vishwanath Poojari – President Gujarat Billawar Association Surat Unit,Raja V. Salian, Shankar D.Poojari, Dr. U.Dhananjay, Dharmapal G. Anchan, Nilesh Poojary Palimar, Umesh N.Kotian.
Prayer was sang by Santhosh Poojary, Dinesh Poojary & Ganesh Bangera.
Competition Judges were eminent personalities of Music word Shri. Manoj Ananad, Rajeshwar Karmakonda, Avinash Kamath, Shruti  Nayak.
Eminent multilingual screen artist Ms.Roopini Mahuakar  was also present and addressed the gathering.
The programme was compered by Yadnesh Salian & Lathesh M. Poojary.
Prizes were awarded in three categories of age.
---
BELOW 15 YEARS:
Ist  Prize: Ananya Anchan,Mulund
IInd Prize: Ms.Bhoomi Suvarna, Kandivili
IIIrd Prize: Manas Bangera,Dombivili
---
16YEARS TO 30 YEARS:
Ist Prize: Shraddha Bangera, Dombivili
IInd Prize: Vibhuti Kallianpur,Borivili -Dahisar,
IIIrd Prize: Saishruti Kotian, Borivili-Dahisar
---
30 YEARS & ABOVE:
Ist Prize: Chitra Dinesh Kotian,Boivil
IInd Prize: Bhooja Poojari, Borivili
IIIrd Prize: Sheetal Suvarna,Virar-Nallasapora.
It was a highly charged event showcasing the singing talent of Billawa youth.
---